White Papers

The EDGE REVIEWS
Interested in hearing what others have to say about our products? Visit the Reviews Page today.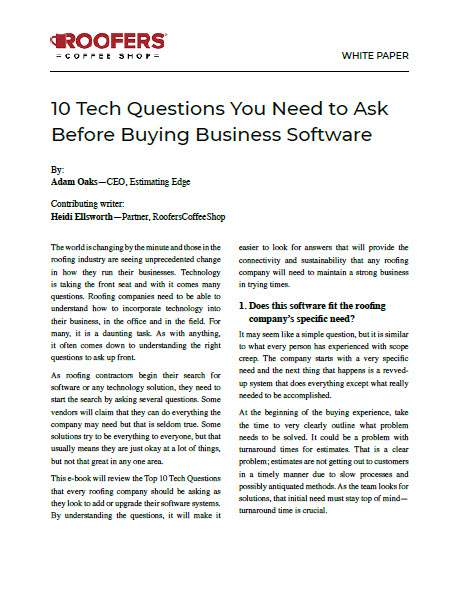 10 Tech Questions You Need to Ask Before Buying Business Software
The world is changing and those in the construction industry are seeing unprecedented change in how they run their businesses. Technology is taking the front seat and with it comes many questions. How do you find the right solution when the marketing messages all appear the same?
As contractors begin their search for software or any technology solution, it can be a daunting task. In this white paper we will explore the questions to ask and why. These questions can setup your company up for long-term success and allow your team to find the right solution for your company.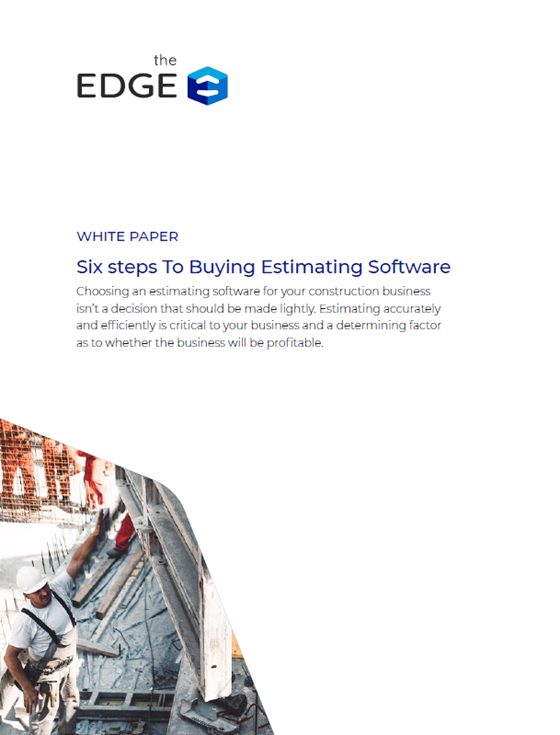 Six Steps to Buying Software
Most contractors are experts at their craft, not at evaluating estimating software. This article provides the framework to help contractors understand what factors to take into consideration and what questions to ask before choosing an estimating software.
Many contractors will make the mistake of buying software based on price alone. But similar to the construction trade, the lowest price doesn't always mean the best quality or performance. Estimating software is an investment in the success of the business and the following areas should be taken into consideration before making a decision on which product to purchase.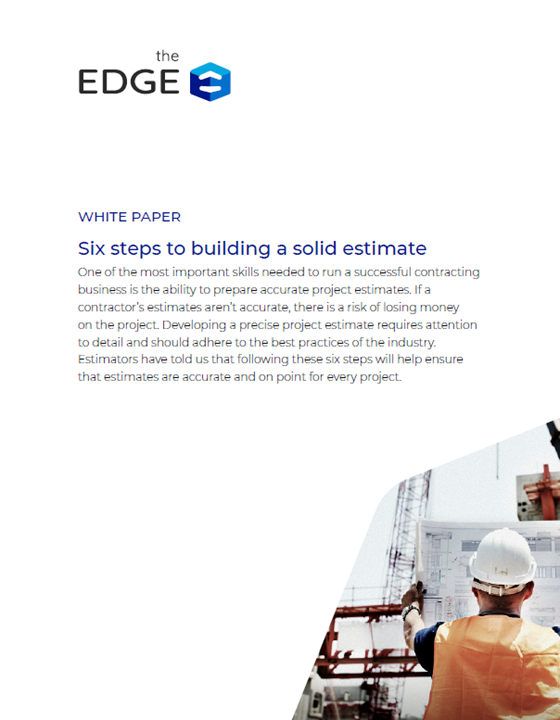 Six Steps to Building a Solid Estimate
One of the most important skills needed to run a successful contracting business is the ability to prepare accurate project estimates. If a contractor's estimates aren't accurate, there is a risk of losing money on the project.
Developing a precise project estimate requires attention to detail and should adhere to the best practices of the industry. Estimators have told us that following these six steps will help ensure that estimates are accurate and on point for every project.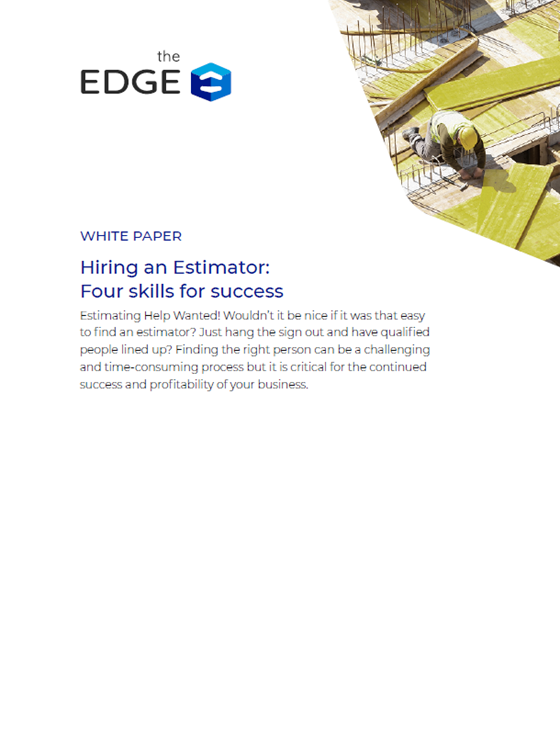 Hiring an Estimator: Four skills for success
Estimating Help Wanted! Wouldn't it be nice if it was that easy to find an estimator? Just hang the sign out and have qualified people lined up? Finding the right person can be a challenging and time-consuming process but it is critical for the continued success and profitability of your business.
Training an Estimator: Four steps to success
So you've hired a new estimator but they don't have any experience? What were you thinking? It was too hard to find someone with experience? Yes. Often it is hard.
There are advantages and disadvantages to hiring someone with no experience. An advantage is that you have a fresh mind—one that is trainable and can learn your business processes and the way you like to prepare estimates. At the same time, that lack of experience can be a disadvantage because of the ramp-up period and learning curve.