Get Rewarded For Your

Referrals
When you tell your friends or associates about Estimating Edge.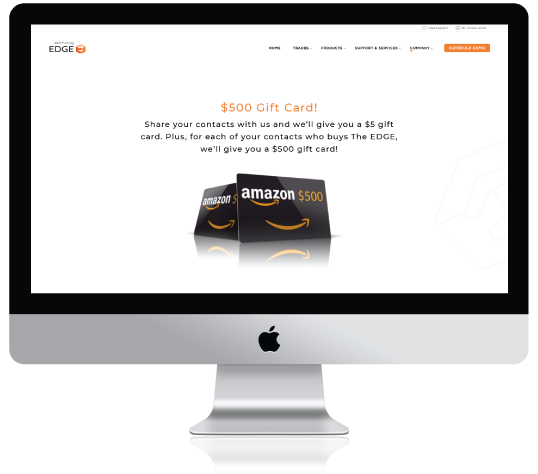 Get one $5 gift card when you make referrals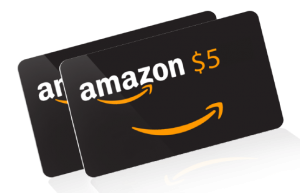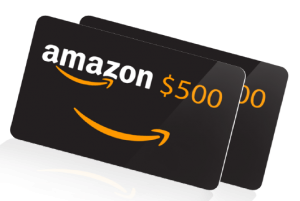 Earn a $500 gift card for every referral who buys THE EDGE
Recieve a
$500 Gift Card!
Share your contacts with us and we'll give you a $5 gift card. Plus, for each of your contacts who buys The EDGE, we'll give you a $500 gift card!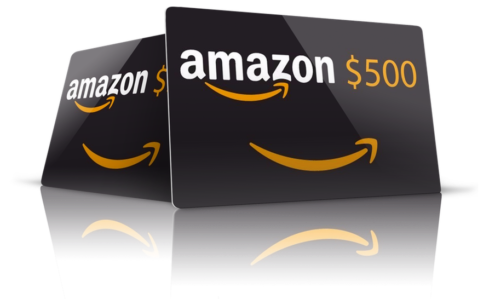 Here's how The EDGE Referral Program works:
When you submit a referral, you'll receive one $5 gift card. That's just our way of saying thank you for taking the time to refer your contacts.
There is no limit to how many gift cards you can receive, so stock up on the $5 gift cards. We can't wait to send you a bunch.
But that's not all—the referrals can keep earning you gift cards!
You will receive a $500 gift card if your referral becomes a new Estimating Edge customer within the next 4 months. And that's for every referral who becomes a customer of The EDGE!
Thank you for being part of our growing community of users
We are excited to see who you think can benefit from The EDGE.  The EDGE Referral Program will run from now until December 31, 2019.
*Amazon.com is not a sponsor of this promotion. Except as required by law, Amazon.com Gift Cards ("GCs") cannot be transferred for value or redeemed for cash. GCs may be used only for purchases of eligible goods on Amazon.com or certain of its affiliated websites. For complete terms and conditions, see www.amazon.com/gc-legal. GCs are issued by ACI Gift Cards, Inc., a Washington corporation. ©,®,™ Amazon.com Inc. and/or its affiliates, 2018. No expiration date or service fees.
The Referral Program offered by The Estimating Edge LLC. has been created to reward you, our loyal Customers, for doing what you would already do – recommending us to friends and professional contacts who sign on to be a customer of The EDGE™ Estimator. The Estimating Edge may, in its sole and absolute discretion, cancel, change, suspend, or modify any aspect of the Referral Program at any time, without notice.The Estimating Edge also reserves the right to deny any Referrer. In the event of denial, The Estimating Edge is not obligated to honor or pay any rewards.